En-Spire, sponsored by Insyst Labs, is the annual flagship event of E-Cell IIIT Lucknow which aims to bring together the community of students, industry leaders, and investors in the new age of entrepreneurship. It focuses on inspiring people to transform opportunities into real, sustainable models for themselves and their communities.
E-cell is all ready to showcase all its cards as the most awaited date of inauguration of Enspire, presented is just a day away! i.e. 25th June.
The inauguration ceremony will witness the presence of Director Sir along with all faculty members and the organising team. Here's the follow up of exciting events being presented by E-cell:
Million Dollar Idea
Ad Mad
Find X
Nayak
Crypto Crunch
Bizz Quiz
Akshay Singh Magic (Fun Event)
(For more details on each event, Join our Discord Server)
All events are fine-tuned to test the mettle of students in different aspects of entrepreneurship.
Along with these exciting events, E-cell has also managed to bring some great names of the entrepreneurial world to enlighten the students with their invaluable knowledge and experience.
The lineup for speakers is as follows:
Aman Dhattarwal
Sanjeev Bikhchandani
Deepshikha Kumar
Kaustav Majumdar
Kalpit Veerwal
Enspire also presented fabulous merchandise for the students and all participants which not only contains the shirt, but a face mask to ensure health and safety of students along with a laptop sticker for the technocrats!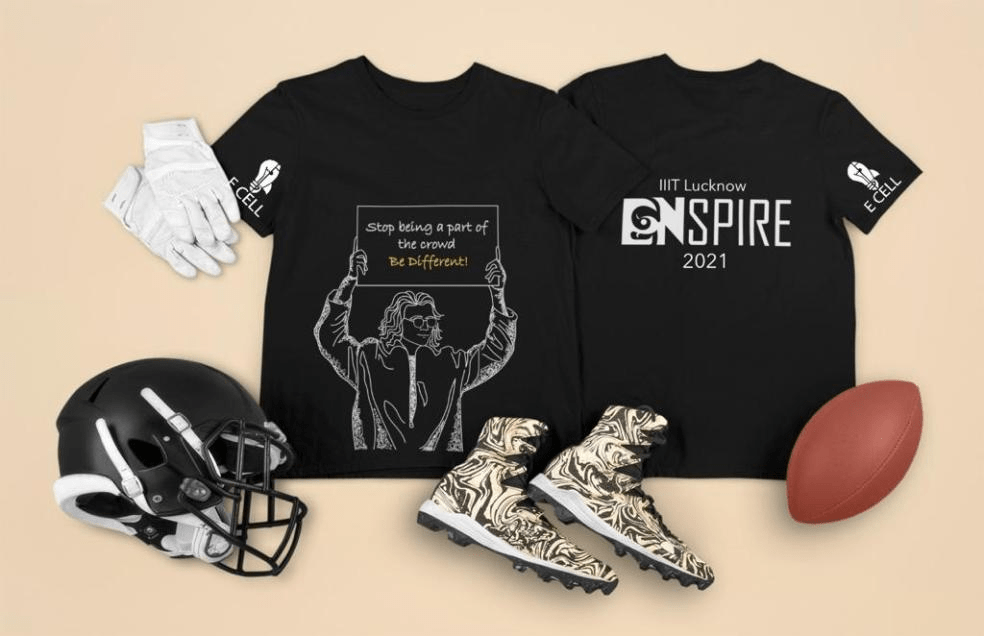 Here's the timeline of the event: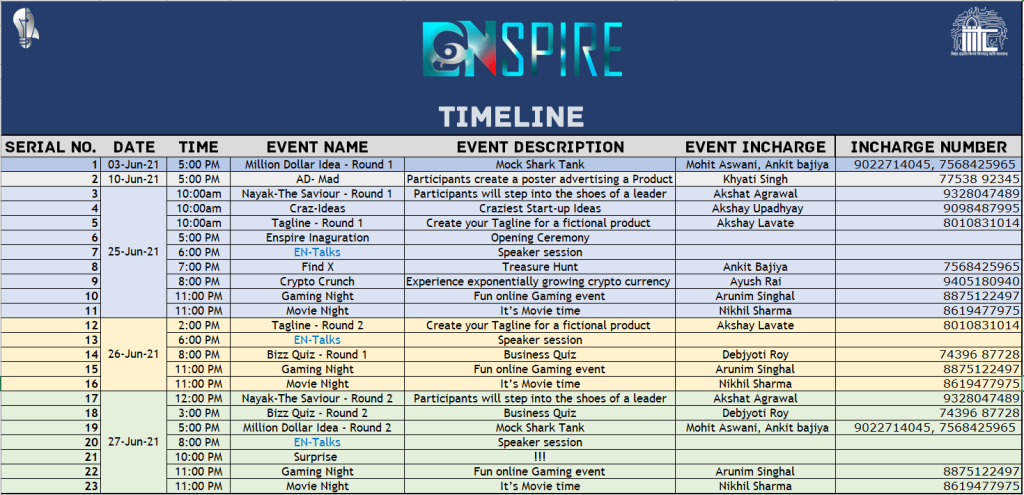 Visit our website for future updates:
Enspire: https://enspire-iiitl.netlify.app/
E-cell, IIITL: https://e-cell-iiitl.netlify.app/